Gayle Clinghan
Gayle Clinghan is a Resourcing and People Development Manager
Resourcing and People Development Manager
Henderson Retail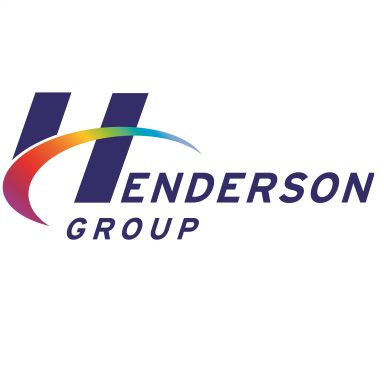 Describe what a typical day at work looks like for you.
What's a typical day?  No two days are the same for me which is one of the most exciting things about my role…
In a working week I could be working with retail colleagues to plan resourcing and training for a new store, assessing candidates at an Assessment Centre, providing guidance and advice to Store Managers on any aspect of recruitment or training, delivering training sessions and workshops, coaching specific learners, reviewing individual progress and discussing development plans, or designing a development programme for groups of learners!
Who and what are you responsible for?
I work with a team of 3 Resourcing & Training Co-Ordinators and we are all field- based.  We are responsible for managing colleague recruitment and selection processes across 80 Henderson Retail sites.  This involves working closely with the Retail Store Managers to assess recruitment needs, shortlist applicants, schedule and complete selection activities such as interviews or other assessment methods, whilst liaising with candidates through to offer stage and beyond.
We also then support the retail teams with on-boarding of new recruits, monitoring of e-learning completion, and completion of further training needs analysis as required.
As well as selecting new talent to join the business, we are also very focussed on ensuring that our colleagues in HRL have the required training, development and career progression opportunities to enable them to excel in their roles, and indeed move to new opportunities and roles if that's what they aspire to do.
In relation to ongoing people development, we work with the Henderson Group Training Academy and others to plan, design & deliver various learning & development programmes, from compliance training to personal and leadership development.
Overall, we seek to recruit the best, develop skills and talent, and retain the best people who will in turn provide an excellent experience for our valued customers!
How does your team fit in to the Henderson Group?
Our Team is part of the Group HR Function, and working within this team, we provide resourcing and development support to Henderson Retail Ltd., working in partnership with the retail operations team.
To do this we work alongside our HR colleagues, as well as the Academy, and we also link with the marketing/ PR team when seeking to promote job opportunities and attract the best candidates.
What are the best bits about your job?
I have always loved Retail, and what I enjoy most about my job is seeing people within our retail business develop their skills, which enhances their performance in their role- working with colleagues as they learn, and then seeing them succeed and gain recognition for their achievements is a great part of the work I do…I feel a real sense of pride when I see some of the great people who have progressed their careers within the company and are making a really important contribution to the business at the same time…
What are the best bits about your company (Henderson Retail)?
My team are hardworking but also like to have some fun!  Everyone helps each other out and there's no shortage of support when it's needed.
What attracted you to the Henderson Group?
What attracted me to the Henderson Group are the reasons I'm still here 13 years on- I enjoy working for a local company with a real community ethos.
The business is growing and it's great to be part of this growth…there's lots of opportunity for those who want to work hard and develop a successful career with security for the future!
When not working what can you be found doing?
When not in work, I will be spending time with my family and friends…I love to get outdoors so when I get a chance I can be found out and about in the Mournes, or helping out on the family farm!
I also LOVE food so I enjoy eating out, and going to music concerts when I can.