Mark Nolan
Mark Nolan is an Information Services Project Manager
Information Services Project Manager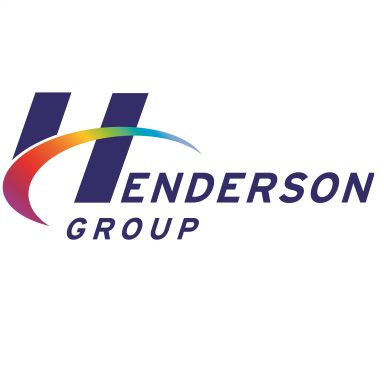 Describe what a typical day at work looks like for you
A typical day is usually quite varied. The delivery of each and every project is our responsibility so pulling your team together to ensure deadlines are met in line with the project plan involves some legwork , and being a good communicator is vital. Gathering requirements for development, working closely with our 3rd party vendors, prioritisation of deliverables, testing of solutions and assisting the business with adoption are all important factors of my job, and its the co-ordination of these factors that makes my job so varied.
Who and what are you responsible for?
As Project Manager the successful delivery of my projects is ultimately my responsibility. This is not solely down to times and budgets. Within Henderson's its the deliverables of the project which are somethings even more important. Does the product deliver what it was meant to, how we expected it to and is it scalable in future? To do this, my project team must be well informed, and constantly engaged.
How does your team fit in to the Henderson Group?
The IT team are interwoven into the entire business, no matter which division you consider. We help provide the business with the solutions that assist them to continue to grow and develop, and to be part of that process is hugely rewarding.
What are the best bits about your job?
I really enjoy working for the Henderson Group as I truly believe that no matter what level of the business you are at, you really are afforded the opportunity to better yourself and stretch further for success. We are a major player in the local economy and we as a business have to strive to constantly keep ourselves ahead of the competition. To help in anyway to do this gives me great satisfaction.
What is the best thing about your team?
The diversity of our team is our greatest strength. From graduates fresh in to the business, to colleagues we affectionately call "lifers", we can rely on having a great pool of knowledge to dip in to depending on the project needs. In addition everyone in our team enjoys a good bit of friendly chat and as such work days are rarely dull.
What attracted yo to the Henderson Group?
I grew up in the local area, so from an early age I was exposed to the Henderson Group  through friends of our family. As a company with strong family values at the core of its business principles, when I first joined the group back in 2012 it provided me and my family with job security and personal development opportunities that many other similar businesses could never provide.
When not working what can you be found doing?
My wife works for the Henderson Group also so our home life revolves around not discussing work! Our young daughter helps focus the mind, so we spend most of our weekends and evenings trying to keep her entertained. If we can get a babysitter, I really enjoy great food so we try and sample our local restaurants as often as we can.