James Maguire
Digital Marketing Executive for Henderson Group
Digital Marketing Executive (Marketing)
Henderson Group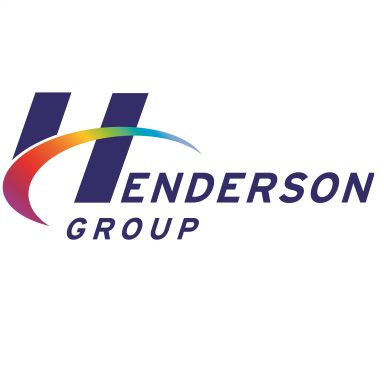 Describe what a typical day at work looks like for you
Typically my day is split between executional activities (getting stuff out the door) and strategic (planning and working out how to make stuff better).
My daily tasks include;
Updating and improving the efficiency of the corporate and brand websites
Managing, creating and reviewing the content of the brand social media channels
Planning, executing and monitoring the performance of all e-marketing campaigns in line with brand objectives
Planning, executing and monitoring the performance of all display advertising campaigns in line with brand objectives
Responding to and fielding all complaints and queries on social media
Measuring and reporting performance of all digital marketing campaigns
Who and what are you responsible for?
Reporting to the Head of Brand Marketing I assist the wider Marketing Team in the development and implementation of a digital marketing strategy for Henderson Group. Working alongside the brand managers I deliver on all areas relating to digital marketing, seizing every opportunity to optimise sales and deliver value through well managed brand activities.
How does your team fit into the Henderson Group?
Myself and the marketing team work closely with many departments within the Henderson Group. We work alongside trading and sales departments when planning and executing marketing activity, Henderson Print when developing off line marketing material and we also work with the warehouse department when distributing our offline leaflets and POS kits.
Personally I work closely with both company owned and independents retailers providing digital marketing training and guidance for our network of 400+ stores, I also work with PR to ensure the digital marketing campaigns are on brand and synchronised with their activities.
What are the best bits about your job?
The best thing about my job is that no two days are the same, everyday brings it's own challenge and therefore keeps my role interesting.
The Henderson Group also encourage trialling new ideas and trends so I have the freedom to be creative, this is great for me as digital is an area which is continually changing.
Best bits about your company (Henderson Wholesale)?
For me the best bit about the Henderson Group is that even though it's a large organisation it still feels like a small family run business. The group offer a wide range of discounts and have a perk scheme which helps make me feel appreciated and therefore keeps me motivated.
What is the best thing about your team?
The best thing about the marketing team is that it is a team where everyone supports each other, it is a very busy department where help is always at hand if and when required.
We also balance all of our hard work with a bit of 'fun' so there're lots of opportunities to get involved in our many social and fundraising activities!
What attracted you to Henderson Group?
The reason I was attracted to Henderson Group is because it is one of Northern Ireland's top companies with turnover in excess of £620m, employing 3000 people. It is also recently ranked as Number 5 In Ulster Business Top 100 Companies and voted the Best Place to work at the Irish News Awards 2015.
The marketing team itself has also achieved many accolades including Winner of the 2015 Ulster Grocer Best In-store Promotional Campaign and 2015 Best Marketing Campaign
When not working, what can you be found doing?
Outside of work I am a technophile, I love researching and testing new technology, I am also a planner and problem solver so in my spare time I can be found helping family and friends with anything from the best deal on a new TV to repairing a faulty laptop.
I also love traveling and socialising and aim to visit all major European capital cities over the next five years.